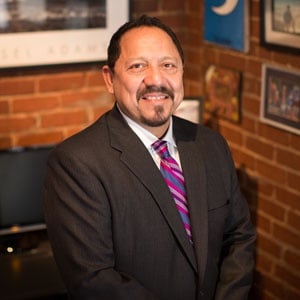 Albert Garcia
Attorney
Email: agarcia@albertgarcialawoffice.com
Alberto Garcia, the founder and lead Counsel of The Garcia Law Group, is a fighter with an unwavering passion for his cases and an unshakable belief in his clients. As a highly respected attorney in the fields of personal injury and criminal law, he has dedicated his career to tirelessly advocating for those he represents.
Alberto's legal journey began in 1995 when he served as a Tulare County Prosecutor, laying the foundation for his illustrious career in the legal arena. Notably, he was the defense attorney in one of Tulare County's most challenging cases, the Pato's Place mass murder. The officers who supervised this case referred to it as the most complicated in the department's history. With over 27 years of experience, Alberto Garcia has represented a diverse range of clients in various personal injury and criminal defense cases throughout the state of California. His commitment is to work diligently on behalf of his clients, tirelessly serving, defending, and protecting their rights.
Alberto's early life experiences greatly shaped his character and work ethic. Hailing from humble beginnings, he started working alongside his parents and siblings at the age of 5, picking tomatoes and grapes in the city of Selma. His determination led him to sell shoes and Christmas cards door-to-door by the age of 8, and by 13, he transitioned from field work to yard work. Even as a teenager, Alberto's reputation for meticulous yard work earned him numerous clients. He always took pride in ensuring their yards were immaculate and their satisfaction was guaranteed.
Alberto's work history included diverse roles, from a stock boy to a store clerk, before he entered law school. With a solid foundation of hard work, he obtained a degree in Accounting and worked for prominent financial institutions such as American General Finance and Bank of America. From 2000 to 2006, he served as the President and CEO of Silverline Mortgage Company.
Alberto Garcia's journey from his early years in the fields to his role as a dedicated attorney and successful entrepreneur reflects not only his personal growth but also his unwavering commitment to excellence and service in everything he pursues.
Professional Experience
Attorney
Law Offices of Albert Garcia

2000 – Present

Practicing personal injury and criminal law. His familiarity with the courts and law has made a tremendous difference in the outcome of his client's cases.
Deputy District Attorney
Tulare County District Attorney's Office
1995 – 2000
Education
Point Loma University, Attended in 1983-1984

Fresno Pacific University, Bachelors of Arts Degree in Accounting, Graduated in 1987

San Joaquin College of Law, Juris Doctor Degree, Graduated in 1994